With E-KPI, 1st tool for evaluating purchasing performance, complete your strategic approach of the purchasing function: save time, optimize your reporting, communicate with your suppliers and the different departments of your company.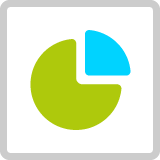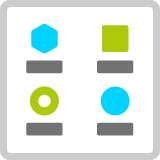 E-KPI is the 1st tool to be part of supplier management and monitoring systems.
As a genuine management tool, e-KPI meets several strategic objectives:
Measures the performance (scoring) of suppliers referred by your company
Compares and ranks all evaluated suppliers
Helps in making shrewd purchasing decisions
Highlights the strategic role of the purchasing function
With E-KPI, you go up a gear: stop wasting time retrieving your data and reduce administrative workloads.
E-KPI offers the following advantages:
Absolute security

Immediate and secure access vie Internet or Intranet: data are stored on a secured site (TLS) protected by a password
Save your data: advantage of using SaaS systems (Software as a Service). In case of organizational or functional changes, of employees´ transfers etc., your data are preserved and secured

User-friendly menus

Easy-to-use with a choice of menus and drop-down boxes

A wide range of analyses and presentations of suppliers´ assessments:

Matrix consolidation of data and direct access to information
Flexible and explicit graphic representations
A tutorial to improve the quality of shared information
Classification of suppliers by market, period and technology
With E-KPI, join the e-performance era and evaluate your suppliers collaboratively

A collaborative operating mode: save time and gain in efficiency
Online access to the performance results of your suppliers

Automatic push mail for a timely implementation of the evaluation
Alert thresholds for more proactivity
Real-time information
Save time and increase your productivity
Integration to the existing information systems
Possibility to recover data from other information systems
Advantages of E-KPI:
Tutorials to complete the information
A fully customizable product that can be adapted to your own needs
A real strategic management tool
3 levels of understanding purchase performance

Scoring and ranking of suppliers (benchmark)
The performance of each supplier is measured by strategic criteria of your choice
Details of the performance by criterion and sub criterion

A multilingual product for an easy installation on multiple sites
Possibility to print and edit screens, tables and graphs
Possibility to send automated reports to suppliers